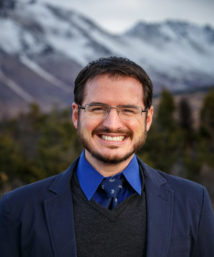 Specialty:
Orthopedic Surgery
Address:
Alaska Hand-Elbow-Shoulder Surgical Specialist
4015 Lake Otis Parkway, Suite 201
Anchorage, Alaska 99508
Dr. Kevin C. Paisley is a Board Certified orthopedic surgeon and is Anchorage's only Shoulder & Elbow Fellowship-Trained surgeon. Dr. Paisley completed his undergraduate studies at the University of Central Florida before attending medical school. In 2008 he graduated from the Lake Erie College of Osteopathic Medicine. After completing his residency in orthopaedic surgery at the University of Missouri-Columbia in 2013, Dr. Paisley moved to Texas for a shoulder and elbow fellowship at the University of Texas-San Antonio.
Dr. Paisley's specialty training and research interests include complex shoulder and elbow joint replacement surgery as well as arthroscopy, fracture care, and shoulder and elbow revision surgery. He has additional expertise in sports medicine, orthopaedic trauma, as well as hip and knee arthroplasty. Dr. Paisley is currently accepting new patient appointments for the evaluation and treatment of shoulder, elbow, and knee disorders.
Dr. Kevin Paisley and his wife enjoy snowboarding, skiing, cycling, hiking, traveling, playing guitar and enjoy exploring all that Alaska has to offer.